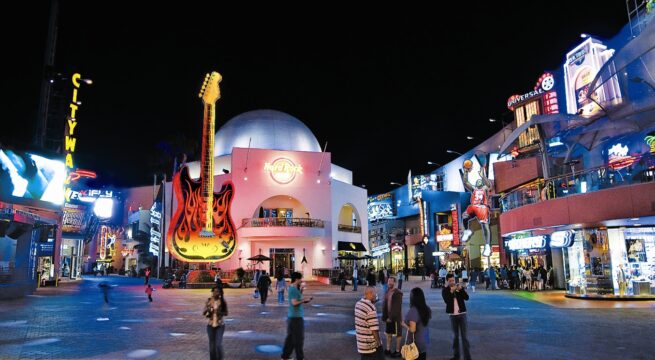 Two Florida hotels – one on the east coast, one on the west – are betting that sand and a little savings will distract guests from new multi-million dollar construction projects designed to get their facilities into tip top shape for the busy winter season.
Hutchinson Island Marriott Beach Resort & Marina, on the Treasure Coast overlooking the Atlantic Ocean, recently embarked on a $3.5 million (all figures U.S.) overhaul to upgrade its golf course, guestrooms and cabanas, and through Nov. 30 is offering a 'Sea Change' package with reduced room rates from $169.95 per night and free daily breakfast for two plus discounted beach umbrella and lounge chair rentals. The deal is based on availability and black-out dates may apply. See marriott.com (promo code PRO). Meanwhile, over in Ft. Myers the Sanibel Harbour Marriott Resort & Spa is inviting guests to 'make a vacation out of our renovation' with its 'Reno-vacation' package, with special rates from $159 per night available through Dec. 25. The Reno-vacation deal also includes a $25 resort credit, 15 per cent off one spa treatment and a free accommodation upgrade for a return visit once the renovations are complete. Again, black-out dates may apply. See sanibel-resort.com (promo code PR5).
EARLY BOOKING BONUS TO EUROPE
Insight Vacations' 2013 Europe & Britain program covers 42 countries in Europe plus the Eastern Med and Morocco, with some 100 itineraries, and most of the tour rates have been discounted by up to 15 per cent. In addition, bookings made and paid in full by Dec. 27, 2012 qualify for an early bird discount worth up to 10 per cent (with a 7.5 per cent savings available for bookings made and paid by Feb. 28, 2013, and 5 per cent with an April 30, 2013 deadline). New this year, the 10-day Highlights of Portugal covers the country from just about top to bottom. Prices start at $1,925 per person. See insightvacations.com.
ONTARIO FOR THE BIRDS
Prince Edward Point Bird Observatory (PEPtBO) on the eastern tip of Prince Edward County just happens to be in pathway of the largest bird migration route this side of Lake Ontario, and every October a large number of Northern Saw-whet owls – small in size and cute as buttons – come through the Observatory where they are weighed, counted and banded, then sent on their way. The whole process is open to the viewing public, from dusk 'til dawn. Merrill Inn's Owl & Birding Enthusiasts package ties in with the migration event, and comes with birding maps and a souvenir Prince Edward Point 'Adopt-an-Owl' photograph (with a $50 PETtBO donation from the Inn, in the guest's name), plus two nights accommodation, a three-course a la carte dinner, full breakfasts both mornings, a picnic lunch and a free wine tasting at Closson Chase Vineyard. Prices start at $300 per person including taxes and gratuities. The package is available through the end of October. See merrillinn.com.

BEST BUY OF THE WEEK
Westin Hotels & Resorts is offering one free night with stays of two nights or more at a Westin property. The promotion runs through Dec. 31. See westin.com/weekend.
Kathryn Folliott is a Toronto-based freelance writer. Prices quoted are subject to change and availability.
PICKS OF THE WEEK
Sunquest: Puerto Plata, air & hotel, $669 (+$254 taxes & fees) (Oct. 26). sunquest.ca
Air Canada Vacations: Six-night Munich, air & hotel, $981 (+$578 taxes & fees) (Nov. 14). aircanadavacations.com
Nolitours: Punta Cana, air & hotel, $457 (+$388 taxes & fees) (Oct. 28). nolitours.com
Signature Vacations: Costa Rica, air & hotel, $755 (+$330 taxes & fees) (Oct. 29). signaturevacations.com
Transat Holidays: Dublin, air & hotel, $849 (+$476 taxes & fees) (Oct. 22). transatholidays.com
Hola Sun Holidays: Cayo Santa Maria, air & hotel, $458 (+$274 taxes & fees) (Oct. 26). holasunholidays.ca
Bel Air Travel: Six-night Paris, air & hotel, $892 (+$557 taxes & fees) (Nov. 8). belairtravel.com
Sunwing Vacations: St. Pete's, air & hotel, $445 (+$213 taxes & fees) (Nov. 9). sunwing.ca
Sell Off Vacations: San Salvador, air & hotel, $449 (+$313 taxes & fees) (Nov. 9). selloffvacations.com
itravel2000: Six-night Honolulu, air & hotel, $879 (+$168 taxes & fees) (Oct. 25). itravel2000.com
WestJet Vacations: St. Lucia, air & hotel, $1,429 (+$140 taxes) (Nov. 25). westjetvacations.com
Tour East Holidays: 10-night Turkey, air, hotel, meals, sightseeing, $2,599 (+$580 taxes & fees) (Nov. 1). toureast.com

Don't miss the stories
followNagpurVision
and let's be smart!
Loading...
You need login to vote.
Leave a Reply