Lawless execution of Gadhafi, followers pinned on militias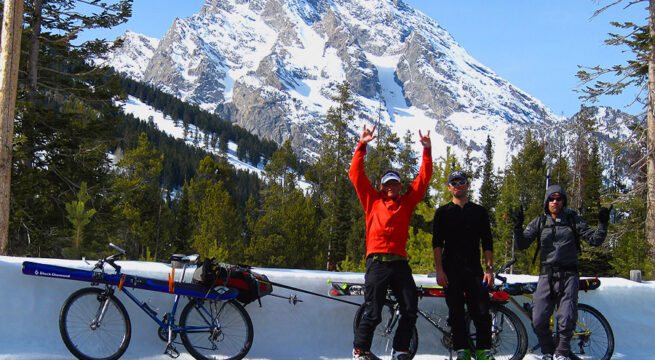 Libyan strongman Moammar Gadhafi lived like an emperor, but died like a hunted animal.
On Wednesday, Human Rights Watch released a detailed report showing vivid evidence of Gadhafi's final hours in Sirte at the hands of opposition militias — and their legacy of uncontrolled violence, which is creating havoc in the country today.
"Around 11 a.m., a group of fighters arrived with a golden gun," said one of the report's authors, Peter Bouckaert, who was at a hospital near the scene of Gadhafi's death almost one year ago as Libya's chaotic civil war came to a bloody close.
"They came up to us and said, 'This is Moammar Gadhafi's handgun. We got him.' "
The 50-page report also presents new evidence that implicates militias from Misurata in the alleged execution of at least 66 captured members of the convoy that accompanied Gadhafi as he tried to flee on Oct. 20, 2011. (These are the militias that appear responsible for Gadhafi's death.)

It says Gadhafi's son Mutassim, who was in charge of the defence of Sirte, the dictator's hometown, also appeared to have been captured and killed by opposition militias. None of these killings has been investigated, and no one has been held responsible.
"This was by far the largest report of documented killings committed by opposition forces in the entire conflict," Bouckaert told the Star from Johannesburg, South Africa. "It is important that it is properly investigated by the authorities and prosecuted."
But, he said, a split between the Misurata militias and those from the insurgents' political base of Benghazi — already evident during the final days of the civil war — was an early indicator of the trouble that lay ahead, and the difficulty of getting Libya's unruly armed groups under control today.
To document the deaths at Misurata, the investigators pieced together interviews with opposition militia officers, surviving members of Gadhafi's convoy, morgue records and video recordings made by fighters on their cellphones.
The Human Rights Watch report fills in the intimate details of Gadhafi's last weeks, as told by Mansour Dhao, a surviving security official in his entourage.
Dhao paints a portrait of an increasingly desperate Gadhafi moving from house to house in Sirte, a town where he once commanded absolute loyalty but which was almost deserted after rebels mounted catastrophic attacks.
With scant food, water or electricity, the strongman who had vowed to hunt down his enemies like "rats" and "cockroaches" was confined to crumbling rooms, railing at his supporters and eventually forced to flee for his life. Escaping in a convoy of fighters and local civilians, he miraculously evaded death by NATO bombs but failed to break through heavily defended rebel lines to safety.
While at least 50 people died under the bombs, Gadhafi was captured alive but bleeding from a head wound apparently caused by shrapnel from a prematurely exploding grenade thrown by his own guards. In a widely circulated video, he is seen being beaten by opposition forces and stabbed with a bayonet in his buttocks. His half-naked body appears lifeless as it is loaded into an ambulance.
Gadhafi's son Mutassim was captured alive, although wounded, and was filmed smoking cigarettes during a "hostile conversation" with his captors. "By evening his dead body, with a new wound on his throat that was not visible in the prior video footage, was being publicly displayed in Misurata," the report says.
Its most damning revelation was of the execution of low-level loyalists. The report found evidence that militias captured and disarmed them, then "subjected them to brutal beatings" before executing dozens.
"We went to the hospital and obtained morgue records, photos of bodies before they were buried," said Bouckaert.
The investigators matched them up with earlier videos taken while the loyalists were alive in custody and later being abused in a nearby hotel.
The killings appeared to be revenge for savage attacks against Misurata by Gadhafi's forces. Although many ordinary Libyans want to establish the rule of law — a principle underpinning their struggle against decades of authoritarian rule — the prospect of the killers being held accountable is dim in a country awash in deadly weapons.
"I've worked around the world and covered conflicts for 15 years," says Bouckaert. "I've never seen weapons proliferation like Libya. The militias got their hands on weapons on a scale many times greater than other conflicts.
"There are anti-aircraft guns, truckloads of munitions carted away, surface-to-air missiles. I saw them (with) two tanks. Every group has its own bunch of weapons under the mattress.
"It poses a huge challenge for a new government that is still struggling to form, let alone disarm and bring those militias under control. We have a very dangerous situation in Libya."

Don't miss the stories
followNagpurVision
and let's be smart!