Toronto Star Travel at 45: the world at your feet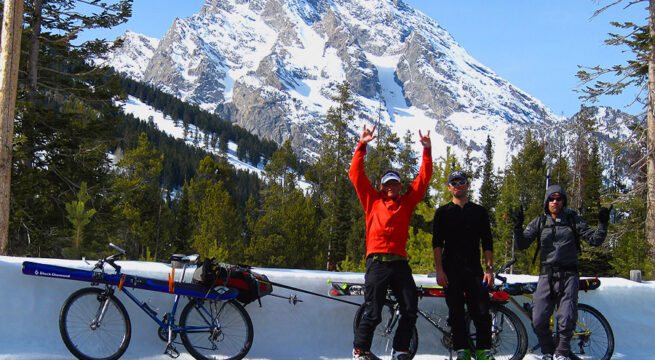 Our first ever dedicated Travel section was just over 2,300 weeks ago. Ten pages it was, with a front-page focus on Bermuda.
Some things haven't changed since then. We're still bringing you the best and biggest travel section in Canada and one of the top sections in the world, if we may say so. And we still love Bermuda's pink and lemon-yellow homes perched on cliffs above impossibly blue water.

But a few things have changed. The travel sections – we now have two, Thursday and Saturday – are printed in glorious colour so you can see those pinks and yellows and blues. We play the photos up much more than we did in the black-and-white days, and with good reason.
Our travel stories today also provide more information for data-hungry readers; hotel and restaurant addresses and phone numbers and web sites.
Of course, in 1967 we thought the initials www had something to do with global conflict and that google was just a big number.
Our writers also travel a little differently now. We take photos (by the thousands) on digital cameras and download them to our laptops. Or we take photos with our iPhones and Blackberries and send them out instantly to friends and travel junkies around the world, posting them on our own sites or on Twitter or Instagram or Pinterest.
When I go to a destination, I write a blog about it every day I'm there, often hundreds of words with fresh photos. During my three days in Bermuda, I did three blog entries and also sent out more than a dozen notes and photos on Twitter (@jimbyerstravel); beaches and food shots and lighthouses and forts.
When I got back I also put together a slide show of 15 or so photos and taped a dialogue to go with it, which you can find on our website; www.thestar.com/travel. The site also has extra photos. We can only print a couple on each sheet of paper, but the digital Star can hold all sorts of other treats. The online versions of our stories also often contain weblinks, so you can simply click on the word "Fairmont" and get taken to the website and see what kind of hotel they offer. We also can link to videos, so you can go to my main Bermuda story on the site today and click on a link for a Bermuda video.
The world of travel in general has changed just as much. You can book your own tickets on Expedia or get updates from Torstar's jaunt.ca or travelalerts.ca and book great vacations with big discounts. Cities and beaches have 24-hour webcams. Cities have websites and Facebook pages. Hotels have websites where you can do 360 degree tours of the lobby or check out the pool. There's Trip Advisor, which has reviews from ordinary folks and photos so you can look at the cigarette burns in the bedspread and the clumps of hair in the bathtub in room 103 at that cheap motel you want to check the family into in Georgia on your way to Orlando for March break next year and, trust me, I know that room well and hear about it often from my kids.
You can buy apps for your mobile phone (what a concept that is) and find the nearest Starbucks off Highway 95 in West Virginia, or book a hotel or check the weather for your arrival in Dunedin for that Blue Jays game that you're convinced will help propel them back to the World Series. Or at least maybe, someday, 3rd place in their division.
It might cost you $600 these days to get to Vancouver, and you'll have to pay for that pre-packaged sandwich and use plastic utensils (unless you got that upgrade at the gate) and wait in line at security and remove your shoes and pray those odour eaters you bought haven't passed their best before date. On the plus side, once you're on board you'll get your choice of dozens of movies (on Air Canada; WestJet still has the live TV) and you'll get there in five hours.
You can spend $10,000 a night on a villa in Fiji or a penthouse in New York, or you can log onto something like couchsurfing.com and find someone who'll let you sleep on the sofa for free.
There's no way of knowing what's next. But you can be sure you'll read about it in Star Travel, both in print and on-line.
Here's to another 45 years.

Don't miss the stories
followNagpurVision
and let's be smart!