Discovering ABBA in Stockholm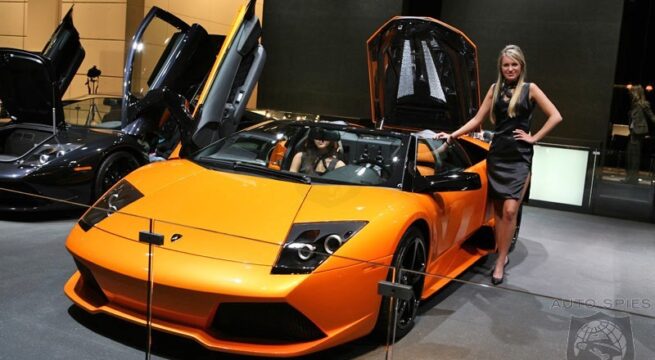 "ABBA made the best music there ever was, and I discovered them because as a little boy I had dental braces," says Micke Bayart, ultra-fan and author of the book ABBA by Micke.
"On one of the trips home from the dentist, I passed a record store and I saw this cover with four people in a helicopter," Bayart says. "I didn't know what ABBA was  –  I just fell in love with the helicopter  – but after that I felt every song was special."

I nod carefully as Bayart tells me about his experiences in the 1980s when, as a member of the German ABBA fan club, he managed to meet all four members of the phenomenally successful Swedish pop group.
I say "carefully" because I'm drinking a Norwegian beer which is 10 per cent alcohol. It's inducing light-headedness, even sipped at a moderate pace.
The Stockholm bar at which we're drinking, Akkurat (Hornsgatan 18), boasts a stock of 700 beers, with 20 or so on tap today. Warming to the topic, I tell Bayart about my own fond memories of ABBA growing up, when the group was regularly in the Australian Top 10 charts.
"People here didn't realise how big they really were outside Sweden," he responds.
"Even in the '70s, Swedish music fans would go, 'ABBA, oh come on'. Then they were so amazed when they'd go abroad and ABBA was being played in bars and restaurants."
This ambivalence toward Sweden's greatest pop export lasted for a long time. Compared with Liverpool's enthusiastic identification with The Beatles, there was hardly any local evidence of their connection with Stockholm (as Escape editor Brian Crisp found when he scoured the city for ABBA links in 2006).
However, the Swedish capital is warming at last to the Super Troupers.
Next year should see the opening of a long-delayed Stockholm museum of Swedish pop music, featuring ABBA, as Sweden hosts the 2013 Eurovision Song Contest in the southern city of Malmo.
There's also the ABBA City Walk, now in its second year and conducted by guides from the Stockholm City Museum.
In less time than it takes to say, "I Do, I Do, I Do, I Do, I Do", I find myself signed up for the tour and standing under the lone oak tree in the courtyard of the Stockholm City Hall, alongside other ABBA fans.
We're in the hands of guide Eva Palmqvist, who smiles and flips up a photo of the pop-tastic quartet at their youthful height, arms splayed and dressed in denim, with the dour brick bulk of the City Hall in the background.
Palmqvist mentions that Benny (the bearded one) played the recorder here in the City Hall when he was just eight years old.
Then we hear how the four musicians teamed up for their first hits in 1972, originally under the clumsy name Bjorn & Benny, Agnetha & Anni-Frid. This was shortened in 1973 to ABBA, and a legend was born.
Palmqvist fiddles with the music player strung from her belt, the group's Eurovision-winning song Waterloo blasts out, and we're off across the channel that separates the City Hall from the business district. Pausing in front of the Sheraton Hotel, our guide mentions that a key scene from the ABBA movie set in Australia was filmed here.
On the nearby waterside path, we hear about the group's big world tour of 1977, which included Australia and cemented their reputation as pop superstars. She also confirms Swedes' mixed feelings, mentioning a protest march that took place after ABBA won Eurovision in 1974 by controversially singing in English.
As we progress toward the Swedish Parliament with Money Money Money blasting from Palmqvist's belt, a German fellow tour member asks me if I'm going to sing along. I'd like to, and I think he would, too, but as it's a small group, we're too self-conscious. We compromise by singing under our breath as we walk.
After a burst of Dancing Queen, Palmqvist reveals a photo of ABBA performing in lavish costumes at the nearby Opera House, a performance attended by the Swedish royal family the day before the King's wedding.
"Dancing Queen wasn't written for the Queen," she says, putting us straight. "And they only had lunch on the wedding day, not dancing."
To the strains of Honey Honey, we weave through the tourist crowds of the Old Town, past the grand Nobel Museum into a quiet side street where Benny and Frida once lived while engaged. It's a chance to talk about the toll that ABBA's ever-increasing fame took on their privacy.
"Bjorn and Agnetha were like Victoria and David Beckham," Palmqvist says.
"Everyone would love to see them back together on stage," she adds, before reminding us that the group's members are in their 60s now. It's the cue to play When All is Said and Done as we walk along the waterfront.
The tour ends with a summary of ABBA's achievements, including an amazing 400 million albums sold to date. The group's place in the pantheon of Swedish national legends also has the royal seal of approval. "They have been to the palace many times for dinner," Palmqvist says. "Bjorn even received a medal from the King."

Don't miss the stories
followNagpurVision
and let's be smart!