Year in Review: The Best of Girls' Generation in 2013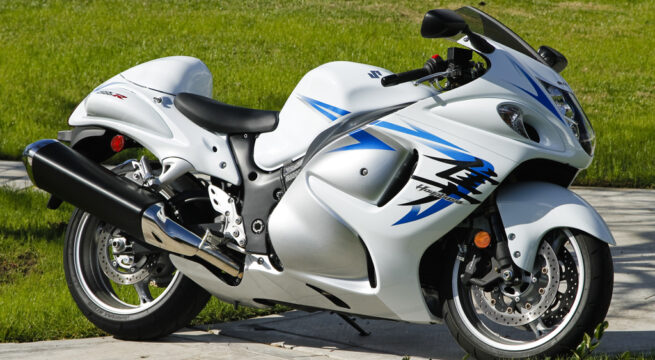 At first glance, 2013 appeared to be a quiet year for Girls' Generation, with few promotions as a group in Korea after "I Got A Boy". A closer look, however, shows that this year was as busy as ever for the nation's girl group. In just one year, Girls' Generation released two new full-length albums and multiple singles, completed a tour through Japan, began a world tour, and even received an award from YouTube. Members of the group starred in dramas and a movie, released OSTs, served as dance masters and instructors, threw the opening pitches and sang national anthems at baseball games overseas, and became giants on social media, all while raising new puppies. Here is a closer look at some of the best of Girls' Generation in yet another jam-packed year for our beloved girl group.
Best Song – "Everyday Love"
by bhost909

As subjective as it gets, the category for "Best Song" could have a dozen different winners depending on who is being asked. For those who enjoy Girls' Generation's ballads, however, "Everyday Love" is undoubtedly one of the year's very best new songs from Girls' Generation. A blend of pop and ballad, "Everyday Love" features a gorgeous melody and lovely lyrics. It is the only ballad-type song on the "LOVE&PEACE" album, but continues the trend of amazing Japanese ballads from Girls' Generation. Luckily for fans of the song, "Everyday Love" was also performed at Girls' Generation's "free live" in Yokohama on December 14th, just in time for a best of 2013 list.
[youtube id="uDNnIevddM0″ autoplay="no"]
Best Music Video – "I Got A Boy"
by Dandan87
Girls' Generation's one and only Korean comeback song in 2013. However, even with just one song and such a short promotion period, Girls' Generation still stayed on top this year. In addition, Girls' Generation garnered lots of overseas interest with this song and music video,winning the "Video of the Year" award at the YouTube Music Awards and bringing the group coverage on notable internet news portals such as CNN and The Wall Street Journal. Uploaded one year ago, "I Got A Boy" has already been viewed over 80 million times on YouTube, making it Girls' Generation's fourth most viewed music video behind "Gee", "The Boys", and "MR. TAXI". Other music videos released in 2013 include "Dancing Queen", "LOVE&GIRLS", "GALAXY SUPERNOVA", and "My oh My".
[youtube id="wq7ftOZBy0E" autoplay="no"]
Best OST – "Bling Star"

by SeraphKY
In a year filled with many wonderful OST releases, the members of Girls' Generation were able to show off their stellar singing abilities. However, for Yuri, the OST "Bling Star" for the movie "No Breathing" offered one of the most unique and rewarding experiences this year. This OST is significant in that it is Yuri's first ever solo OST and for a movie in which Yuri was cast as the female lead. While Yuri is known more for her dancing prowess than singing skills, this song not only highlights Yuri's deeper voice, but her consistent control and tone. Even though Hyoyeon and the other members of Girls' Generation occasionally like to bug Yuri about her off-tune singing with headphones on while in the car, this OST shows that Yuri is pretty good at singing too. An honorable mention also goes to the Mandarin OST "Find Your Soul" for the online game, "Blade and Soul".
[youtube id="cpnOtQwm4mA" autoplay="no"]
Best Live Performance – "Lost in Love"

by DWGKD
In terms of song releases, 2013 started and ended with a bang for Girls' Generation, with the group ringing in the new year with their "I Got A Boy" album in Korea and slipping in their third Japanese album, "LOVE&PEACE", right at the year's end in mid-December. Out of the twenty odd songs included in these releases (and a few Japanese singles that were sprinkled throughout the year), one of the most memorable songs performed on air was "Lost in Love", a duet by Taeyeon and Tiffany featured on "I Got A Boy".
Blink and you could have missed it, as the girls only performed the song live three times this year, during the "Romantic Fantasy" comeback, during their appearance on Yoo Heeyeol's "Sketchbook", and on KBS's "Music Bank". Combining the stunning, magnificently harmonized voices of Taeyeon and Tiffany, the song expressively depicts the hardship of longing for a lost love, and the three performances, sung completely live, hauntingly and beautifully show off the duo's impressive vocals and powerful emotions on stage.
[youtube id="Y0ciaYedC8Q" autoplay="no"]
Written by: Akino_Makoto@soshified, arghninja@soshified, bhost909@soshified, Dandan87@soshified, DWGKD@soshified, kt9823@soshified, moonrise31@soshified, SeraphKY@soshified
Have a news item that you think Soshified should know about? Leave us a tip or e-mail us at tip@soshified.com.
Follow us on Twitter – http://twitter.com/soshified – for the latest on Girls' Generation.

Don't miss the stories
followNagpurVision
and let's be smart!