9 China hotels with ridiculously good views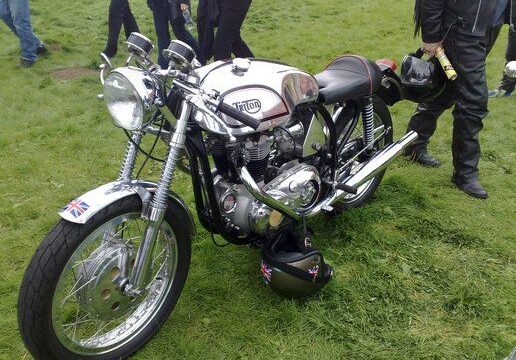 Some hotels are there to let you get some shut-eye; others aim to keep your eyes busy day and night.
Here are nine of the latter in China where a snapshot from the windows could be the best souvenir for your trip.
The list is in no particular order.

1. St. Regis Lhasa Resort, Tibet Autonomous Region
This is one of the world's highest luxury hotels, situated 3,700 meters above sea level.
The hotel itself is as stunning as its surroundings, so much so that you'll be sorely tempted to skip that Everest climb after all.
There are 122 rooms, a dozen suites and 28 private villas plus a wine bar and a spa, all affording literally breathtaking views.
The Deluxe King Rooms, Lhasa Suites, Tubo Suite, and Everest Suite all provide a straight-on view of the Potala Palace, the one-time residence of Tibet's spiritual leader in exile, Dalai Lama.
22 Jiangsu Lu, Lhasa 拉萨市江苏路22号; +86 891 680 8888; rooms from RMB 1,900 (US$302) per night; www.starwoodhotels.com
2. Li-An Lodge, Guangxi
Set atop the Longji, or Dragon's Back, this four-story boutique hotel provides the best angle to view the rice terraces that are the wonder of southern China.
Eight of the 16 rooms overlook the rolling emerald tiers spread over eight mountains, while the others face various parts of the surrounding landscape.
Corner room Celadon has the best views: you can take in the green spirals from two sides.
Each room is uniquely decorated, with celadon porcelain, terracotta earthenware, and wood block prints.
"I was thrilled when I reached the spot [in 1997] where Li-An Lodge stands now," says Keren Su, 60, owner of the lodge.
"A fantastic dream-like view spread out right from my feet down to the entire valley," the Chinese-American continues. "I dreamed about building a house of wood structure just like the local village houses. It took me nine years to fulfill my dream."
What's most amazing about the wooden lodge is that it was built without a single nail — in the manner of traditional Chinese dwellings.
Ping'an Cun, Heping Xiang, Longsheng County 龙胜县和平乡平安村; +86 773 758 3318; rooms from RMB 1,850 per night; www.lianlodge.com
3. Songtsam Meili, Yunnan
This quaint lodge in northwest Yunnan Province has just 17 rooms,13 in a building facing Tibetans' sacred site Meili Snow Mountains, and four in a second building that overlooks the valley as well as the tiny, five-house village in which the hotel is located.
At about 3,600 meters above sea level, Songtsam is remote. It's incredibly quiet here and there's not a hint of light pollution to tarnish the star-speckled night sky.
The hotel is designed to look like a traditional Tibetan home gone chic, with Wi-Fi and shiny Macs in the library.
A good option to spend the days is hiking and flower picking in the village. At night, curl up around the wood-burning stoves, or join the staff for a bonfire sing-along.
The room rate includes all meals, soft drinks and local beer. The hotel is closed every winter from mid-December to mid-March due to harsh weather.
Geji Village, Deqin County, Zhongdian, Shangri-La 香格里拉中滇德钦县各几农村; +86 887 828 8889; rooms from RMB 1,280 per night; www.songtsam.com
4. Hotel Indigo, Shanghai
This is the only high-rise hotel on the south Bund, with 184 rooms all decked out in 1930s Shanghai style.
The views are sweeping throughout its rooms and public spaces.
From rooftop steakhouse and bar CHAR, take in the cityscape with a dirty martini in hand and Wagyu filet in stomach.
Guestrooms overlook either the Shanghai old town, with its brick row houses, or the gleaming Pudong skyline, Huangpu River, and Bund's colonial architecture.
For 28-year-old American Johanna Hoopes, the appeal of the hotel is that "the south Bund is just starting to develop."
"There are no other tall buildings to obscure your view," says Hoopes, "it's wide open."
585 Zhongshan Dong Er Lu, Shanghai 上海市中山东二路585号; +86 21 3302 9999; rooms from RMB 1,580; www.shanghai.hotelindigo.com
5. Grand Hotel, Beijing
The furnishings at this 217-room hotel err on the side of classical Chinese, rather than the now de rigueur East-meets-West, but it's what's outside the rooms that's really what you've come to see — the gargantuan Forbidden City.
The Deluxe and Old Pekin Suites look out onto the Forbidden City and bustling Chang'an Street. From the Forbidden City View Room, you get a full-on view of the golden pointy roofs of the former imperial palace.
Ambassador Suite provides views of both the Forbidden City and Tiananmen Square. With the rose pear wood furniture, the 118-square-meter flat is fit for an emperor.
35 Chang'an Dong Jie, Beijing 北京东长安街35号; +86 10 6513 7788; rooms from RMB 980 per night; www.grandhotelbeijing.com
6. Shangri-La Hotel Guilin, Guangxi
Guilin is the jumping-off point for Yangshuo, a backpacker town whose karst mountains and crystal-clear river are immortalized on the RMB 20 banknote.
The seven-floor, 449-room Shangri-La sits right on the bank of the Li River and, from the Deluxe River Rooms, you can see its delicate curve, backed by the sharp peaks of the karst rock formations.
At sunset, the rooms and surroundings are flooded with golden light, a photographer's dream.
Though locals will dip in the Li, you can take advantage of the 400-cubic-meter, enormous (and immaculate) outdoor pool, which is set in a verdant garden and watched over by a uniformed lifeguard.
111 Huan Cheng Bei Er Lu, Guilin 桂林市环城北二路111号; +86 773 269 8888; rooms from RMB 850 per night; www.shangri-la.com/guilin/shangrila
7. Hongzhushan Hotel, Sichuan
There are 510 rooms spread across nine buildings in this 440,000-square-meter resort, so you'll get in plenty of walking before you even hike Mount Emei (峨眉山), one of the nation's Buddhist mountains whose base is adjacent to the hotel.
Buildings Five and Eight are the best of the lot — rooms inside either face foresty Emei or 100,000-square-meter Hongzhu Lake.
Billy Zi (字文照), 31, a product manager at online travel platform Trekiz, recommends the third- and fourth-floor mountain-view rooms in Building eight.
"On sunny days," he says, "you can take photos of [Emei's] shining Golden Summit," atop which sits the world's highest golden Buddha (48 meters).
And when the weather's less clear, you'll still have a prime view of the 3,099-meter mountain.
Beside Baoguo Temple, Mount Emei 峨眉山报国寺旁; +86 833 552 5888; rooms from RMB 335 per night; www.hzshotel.com
8. Naked Stables, Zhejiang
"The tranquility evoked by the peaks and dips of the mountains create a sense of calm," says Zimbabwean Jean Jumbe, 28, who stayed at the 240,000-square-meter private reserve last December.
From the resort's African-rondavel-inspired Earth Huts, you can look directly into the tree tops and bamboo stalks for which Mount Mogan is known.
From the treetop villas, you've got a panoramic view of the whole resort, including the tiered infinity pools, their soothing blue water popping against the verdant backdrop.
Naked Stables Private Reserve, Sanjiuwu, Laoling Village, Moganshan Town, Deqing County, Huzhou City 浙江省湖州市德清县莫干山镇老岭村三鸠坞; +86 21 6431 8902; rooms from RMB 2,600 per night for an Earth Hut and RMB 5,800 per night for a treetop villa; www.nakedretreats.cn
Ritz-Carlton Guangzhou, Guangdong
Canton Tower is currently the tallest structure in China (though the 632-meter Shanghai Tower will overtake it in 2014) and the world's second tallest TV tower, after Tokyo's Skytree.
From the 351 guestrooms at the Ritz-Carlton Guangzhou, you'll overlook either the sprawling city or the Pearl River and Canton Tower.
All the River View rooms have a straight-on outlook of the gleaming "slim waist," a nickname for the 600-meter tower.
The center of Guangzhou is constantly under construction, especially the neighborhood in which the Ritz-Carlton is located, so some rooms do overlook building sites. You won't be waking up to jackhammers, though; the windows block out every decibel.
3 Xing'an Lu, Pearl River New City, Tianhe District, Guangzhou 广州市天河区珠江新城兴安路3号; +86 20 3813 6688; rooms from RMB 1,950 per night; www.ritzcarlton.com

Don't miss the stories
followNagpurVision
and let's be smart!